Smart Glass Window Film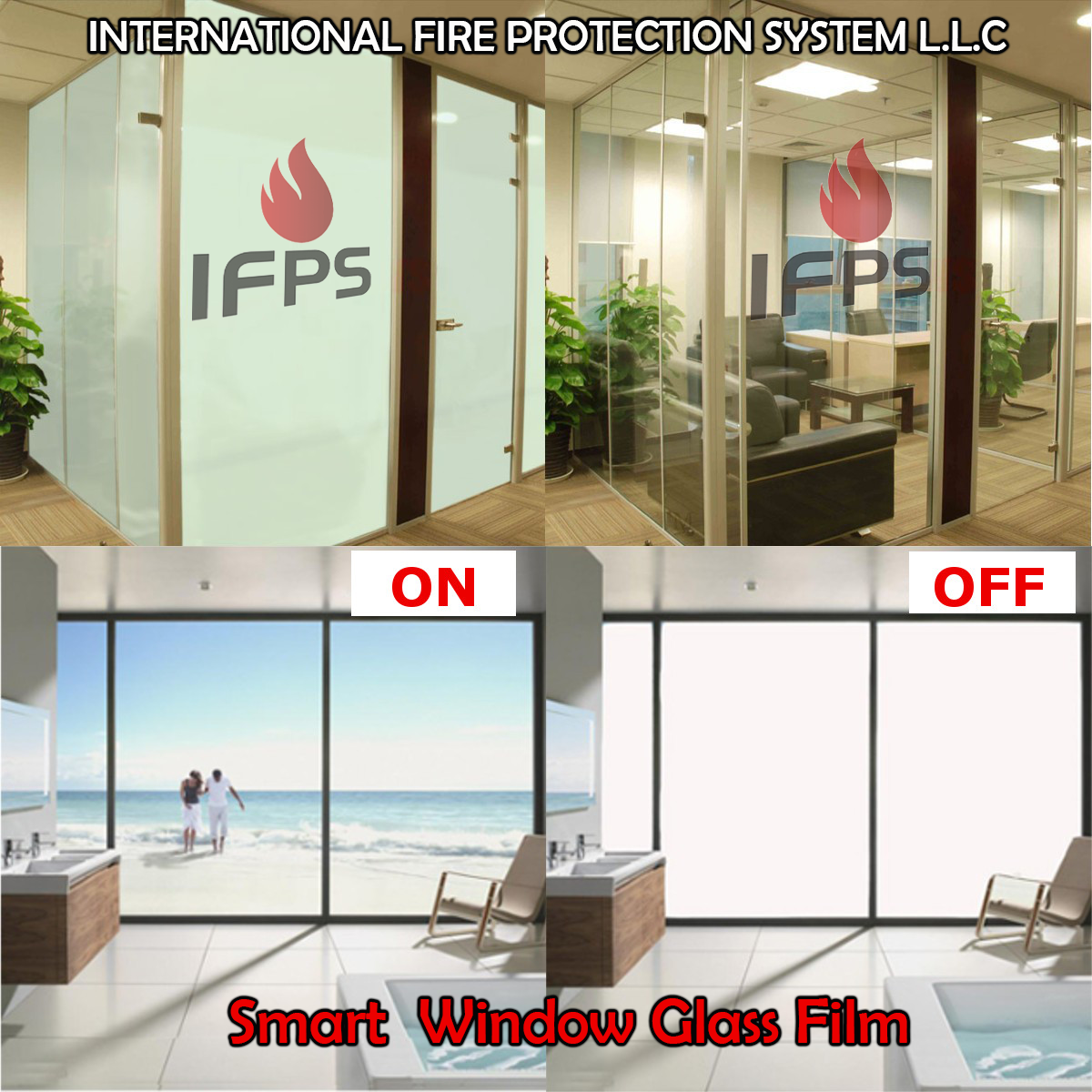 applies to any new or existing smooth glass surface. Easily control our switchable film™ from clear to frosted (opaque) with the click of a button . switchable privacy film™ is private frosted and opaque when powered off and transparent clear when powered on.
offer durable Privacy on , extreme clarity and maximum performance when powered on and off and both are dimmable! is 100% compatible with smart home automation systems. This amazing technology blocks 99% of UV rays and solar heat!
Dim it, Project on it, stick it, hang it, use it as a white board or high tech window treatment and more! switchable electric films are designed to variably adjust light between a transparent and an opaque state with AC power. Our technology allows for instant privacy of windows on demand with the flick of a switch or the turn of a dimmer and is the next generation in switchable privacy glass as well as electronic dimmable window treatments.
INTERNATIONAL FIRE PROTECTION SYSTEM
P.O. Box: 4821, U.A.Q, United Arab Emirates
Tel.: +971 6 7666464
Tel: +971 6 7660109